International Double Degree in Social Work
The Double Degree Bachelor Program in International Social Work with Children, Young People and Families offers a seven semester study course jointly implemented by the Protestant University of Ludwigsburg and Newman University Birmingham, UK. At the end of this study program, students from Germany and the UK are awarded a double academic recognition from both universities.
The Double Degree program leads students to cutting edge political discourses in Europe and around the world on themes that affect children, young people and families. It opens opportunities to experience innovative classes through social laboratories, e-learning teams, blended learning techniques in both theory and practice. It provides opportunities to experience professional practice in international social service agencies in the UK and Germany and to attend seminars taught by teams of international teachers.
Students from Germany study in Newman University Birmingham in their fourth and fifth semesters. While studying in the EH, German students will be joined by British students in their third and seventh semesters.
Learning objectives are:
Comparative experiences in social work and social service programs in Germany and the UK.
Critical understanding of theoretical principles and development of skills that will prepare students for the cultural, social, political and economic diversity of international practice in social work and social service.
Qualification to work professionally and interculturally in Europe and globally.
This program is supported by the German Academic Exchange Service (DAAD), the Federal Ministry of Education (BMBF) and the ERASMUS+ program.
The double degree program with Newman University Birmingham expires in 2023. This means that students will no longer be able to apply for this double degree program starting in WiSe 2020/2021. After completion of the current cohorts, this project will end.
A good alternative is the double degree program with VIVES University in Kortrijk/Belgium. You can find more information here
---
Program Leader
Contact data
Building
B
Room
0.03
Telephone
(07141) 9745-281
---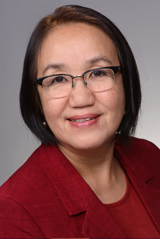 Program coordination
Contact data
Building
C
Room
1.09
Telephone
(07141) 9745-280
---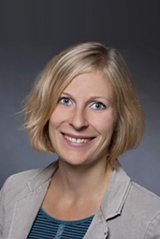 Program coordinator
Contact data
Building
A
Room
A.2.27 sowie Büro IO
Telephone
(07141) 9745-370
---